Frequently Asked Question!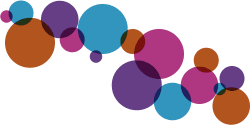 Are these products safe for kids?
These products are made by hand with love with very simple ingredients and wonderful, moisturizing oils, so yes, safe for kids.
Do you use nut oils?
No, we only use coconut oil and cocoa butter as our moisturizers.
Do you sell wholesale?
Yes, if you are interested in purchasing products wholesale, please email us at [email protected], and tell us about your business, and where you are located.
Can I place a custom order in specific colors or a specific theme?
We will be happy to see if we can accommodate your special requests. If we can, we will be happy to create a custom order for you. Just email us at [email protected] with your request.
Where should a shower steamer be placed?
We suggest not placing it on the floor, near running water because it will melt quickly. Our shower steamers are very dense, and should last a couple of showers if placed on a shelf or shower caddy near you, and splashed while you are in the shower to activate it.